A little bit late in the update but on Sunday I shot the lovely wedding of Caroline and Andy at Pembroke Lodge in Richmond. Being an Autumnal October day, the weather flitted between cloudy, misty rain and finally bright blue sky and sunshine. Luckily we were able to make use of the sunshine and the beautiful location for most of the reception and the couple and their guests were able to enjoy the views of the park, some lovely food and dancing until the small hours.

Here is a shot of the couples table plan, I thought this was a really cool idea and pretty painstaking in it's creation. Each tube line was a table and each junction the guests position on it.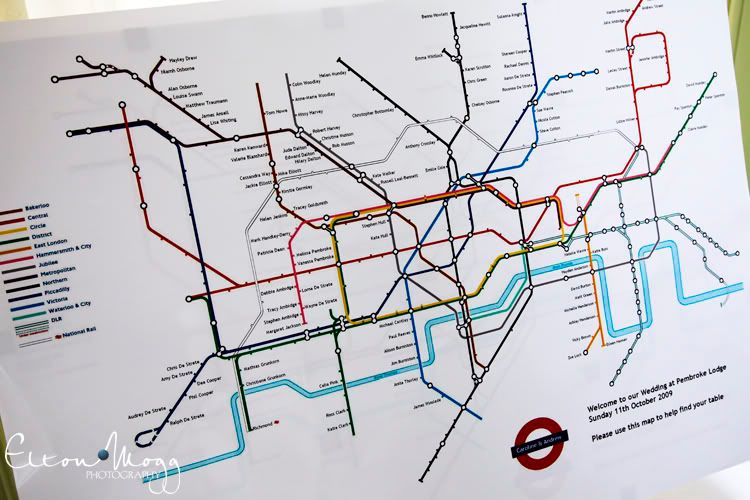 Here is a slightly closer one so you get the idea.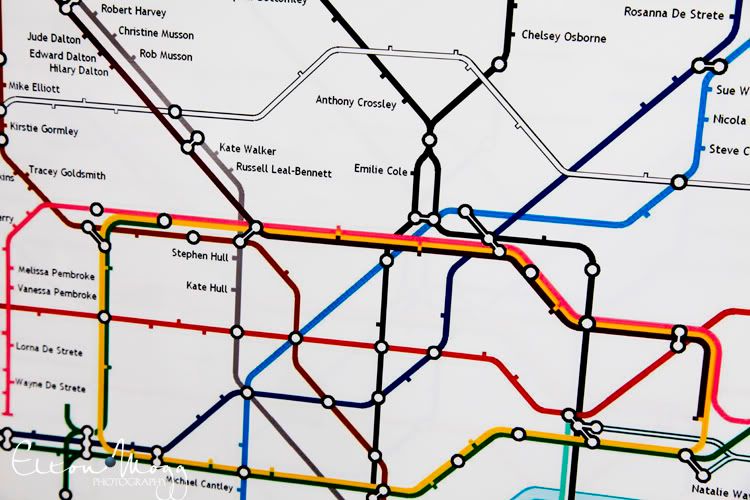 As usual their full wedding story will follow.