It's around that time of year again when some of my weddings from last year start to get featured in the magazine. I'm happy to say that this month we have two weddings featured in Perfect Wedding. They are the beautiful weddings of Hannah & John and Victoria and Elliot. Hannah's wedding runs under the village vintage headline and Victoria's wedding is the Modern London Wedding (this is the second bit of coverage Victoria has had as her wedding has also been featured earlier by Rock my Wedding too).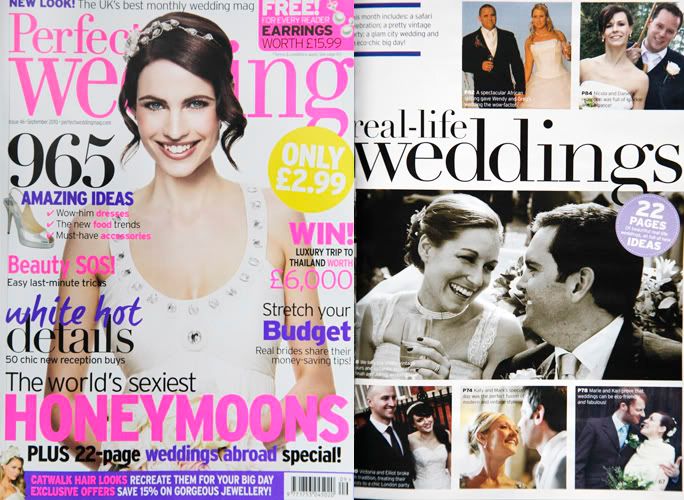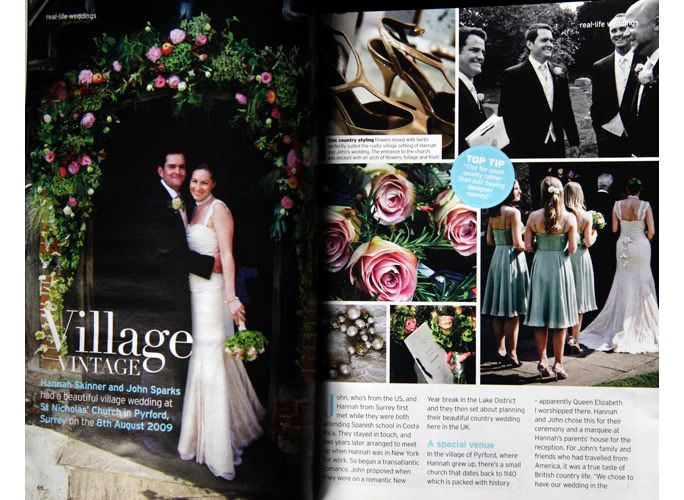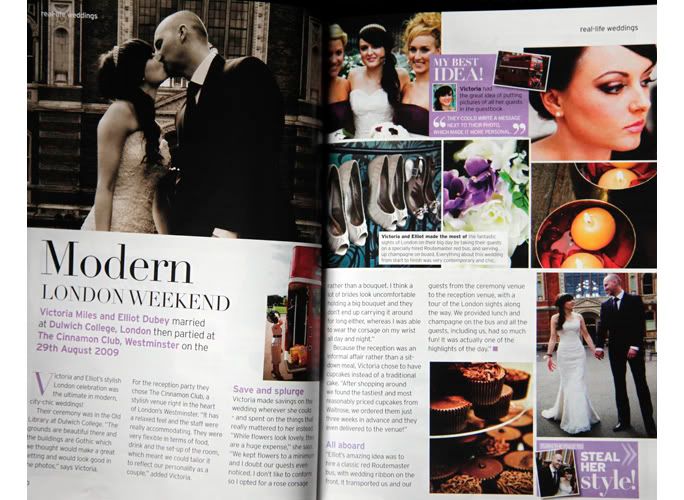 You can find my versions of their wedding stories by clicking Hannah's Wedding or Victoria's Wedding.
A really lovely coverage of both weddings - congratulations to you both.