The Royal Castle Hotel in Dartmouth hosted the fabulous wedding of Alex and Kerry on a stunning Summers day. Kerry got ready at the hotel and Alex made the short walk from the Dart Marina along the seafront to the service.

After a beautiful service the couple and their guests enjoyed some drinks and time outside in the Royal Avenue Gardens for photos and to take in the sunshine and views. Food and speeches followed with impromptu band accompaniment and then it was the short walk across the road to board the boat. We sailed down the river whilst everyone enjoyed the late evening sunshine and the band struck up the party. A wonderful wedding full of fun, sunshine, great guests and venue and above all a very much in love couple.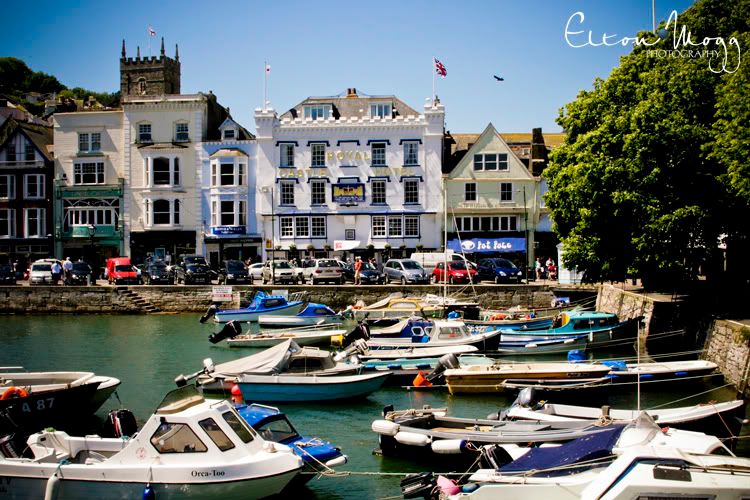 View across the harbour to the Royal Castle Hotel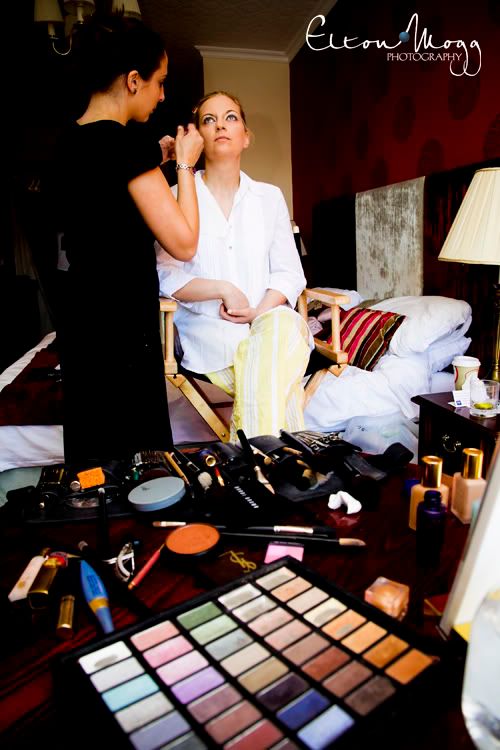 Kerry starts the getting ready with make up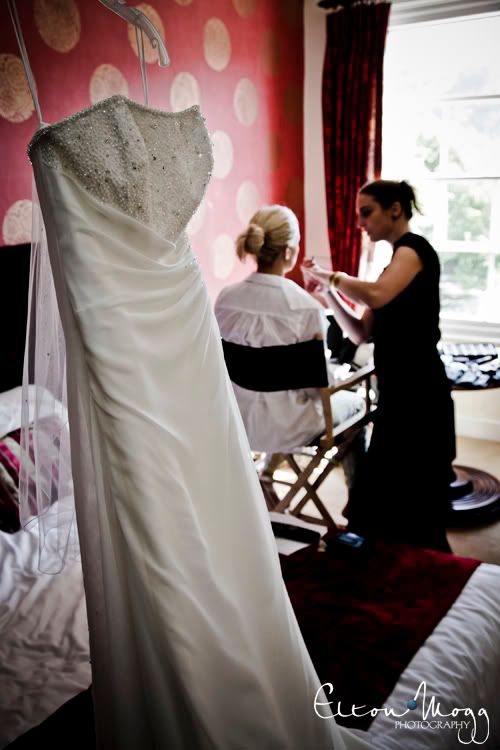 Her gorgeous dress awaits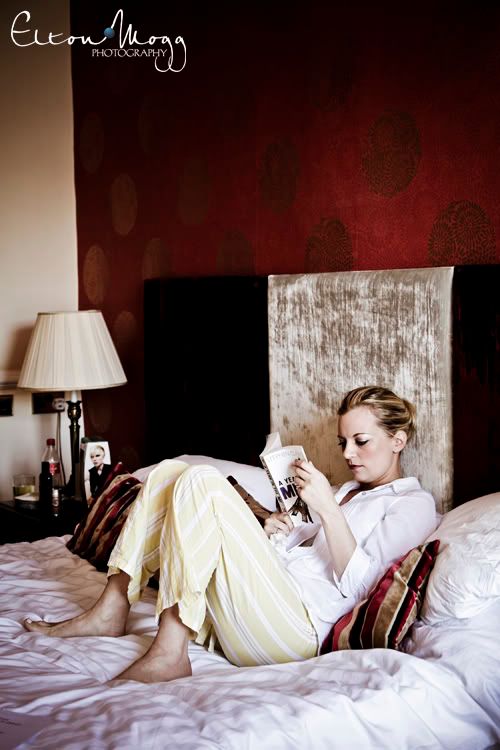 A very relaxed bride reads to take her mind off any nerves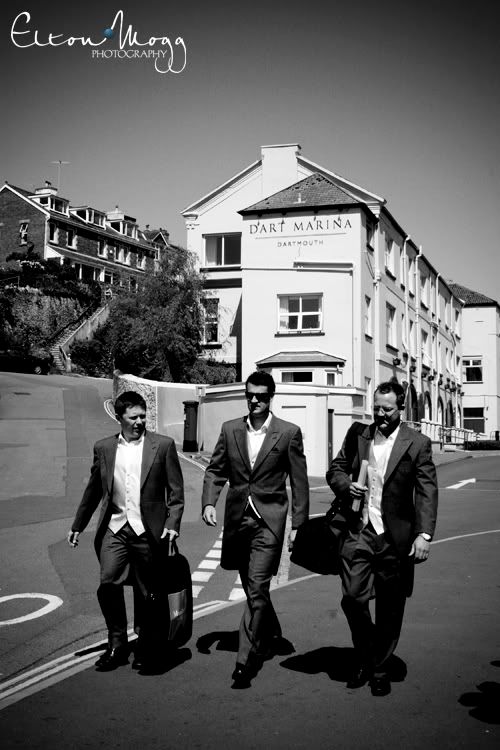 Alex makes the short walk to the hotel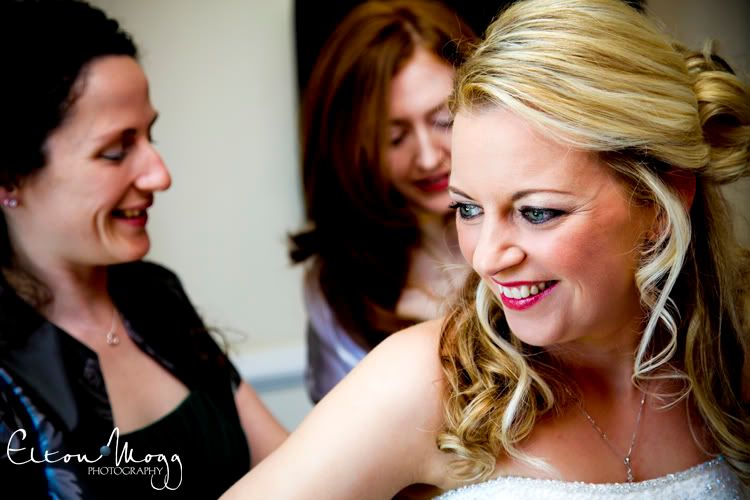 Kerry's bridesmaids help her with the dress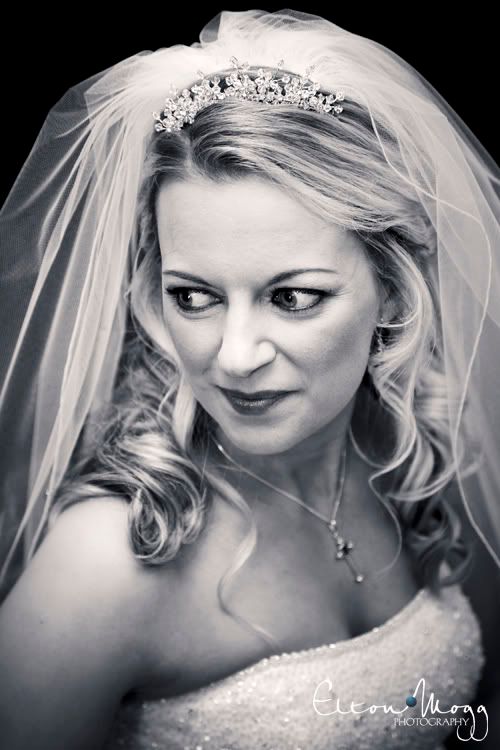 The beautiful bride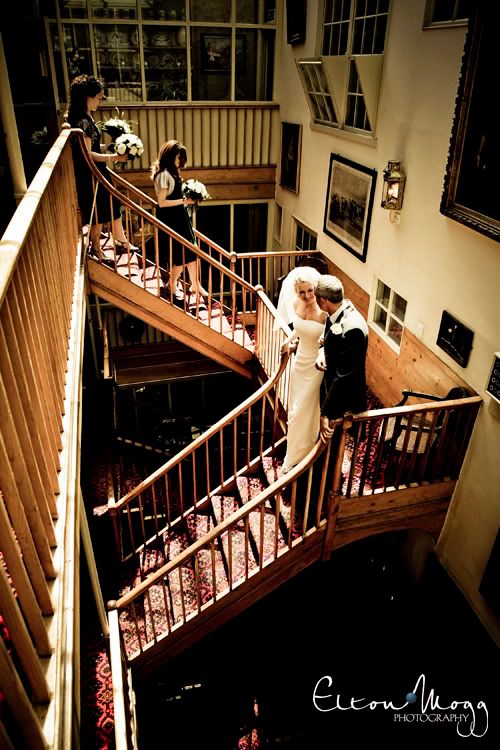 A lovely staircase leads down to the ceremony room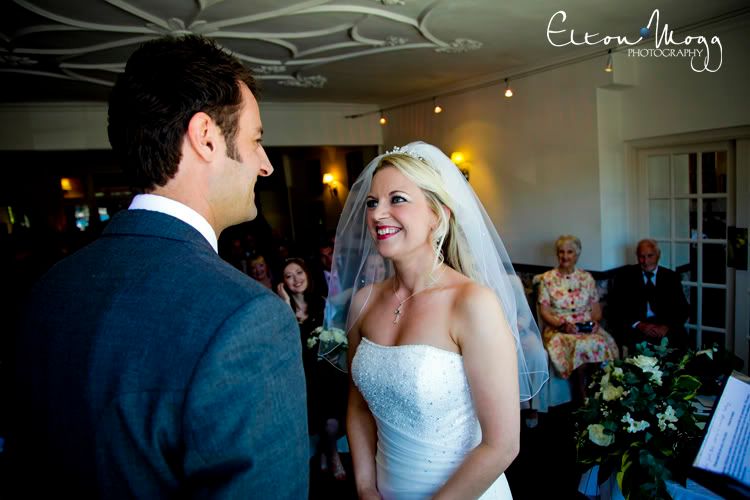 Alex and Kerry tie the knot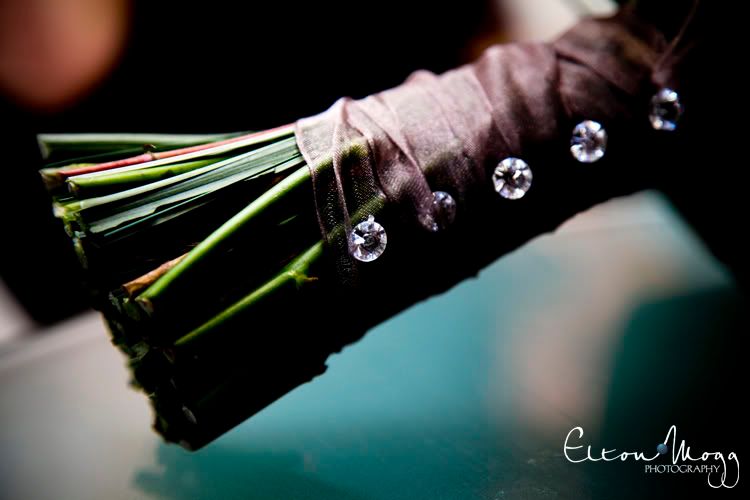 Nice details on the flower stems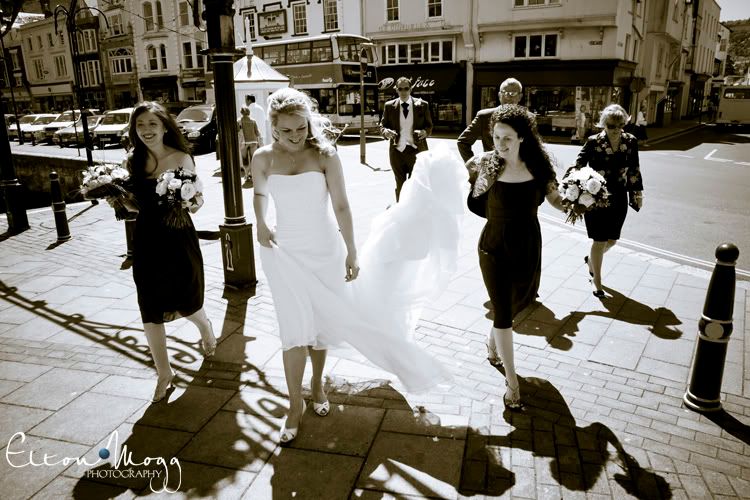 Now outside for some pictures in the gardens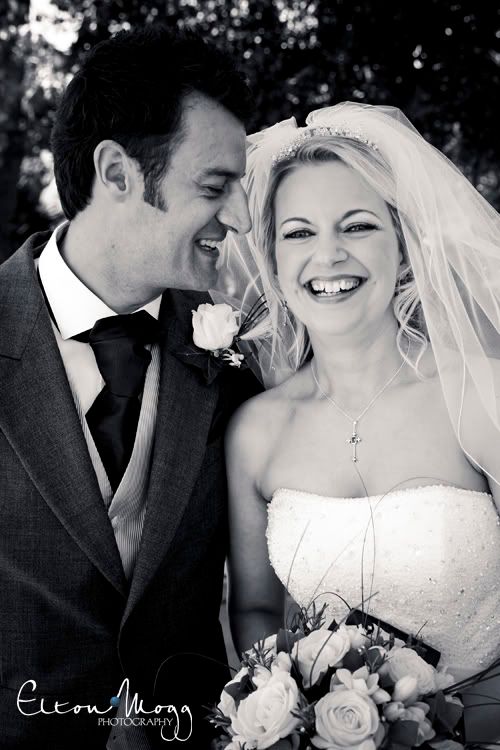 Enjoying some fun together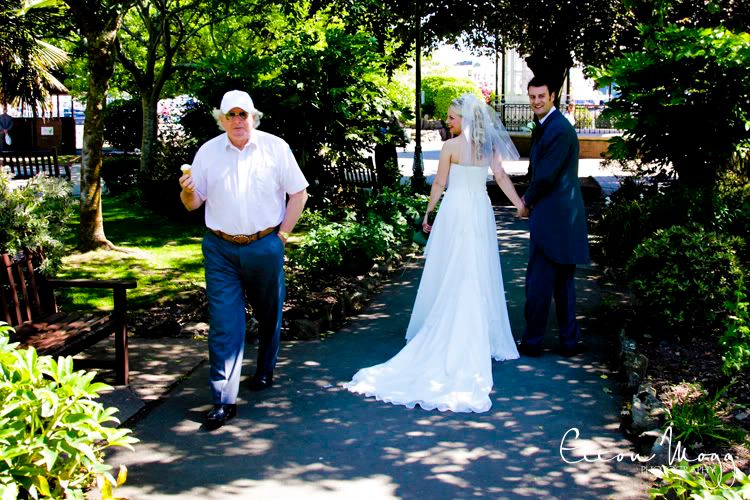 This one still makes me laugh now, totally oblivious to it all, a man with ice cream wanders through the bride and grooms picture. A perfect moment.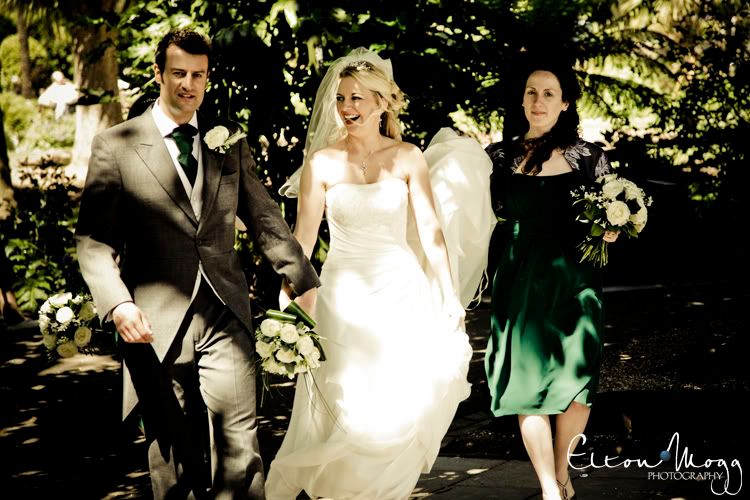 I love the play of light in this one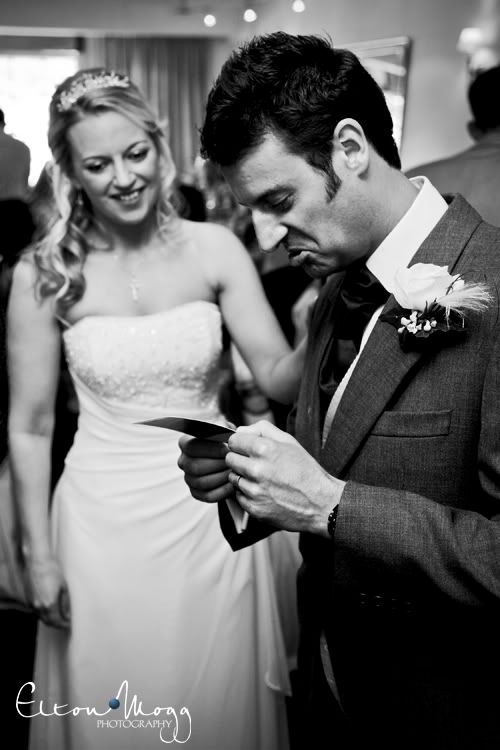 Alex doesn't look too impressed with the polaroid capture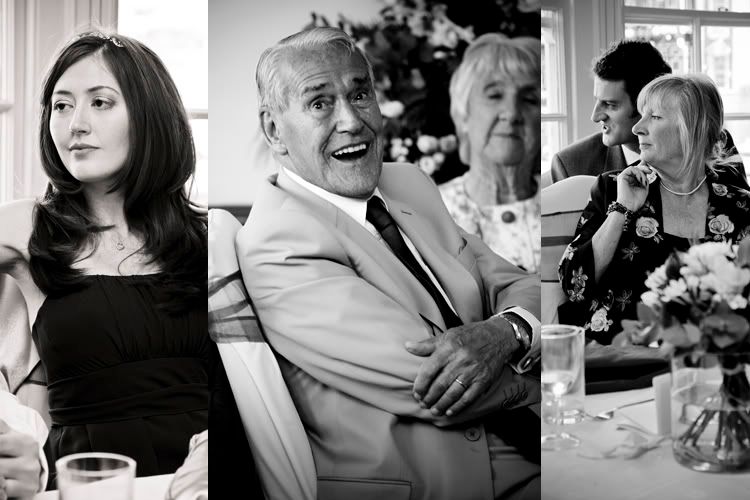 Reception and speeches get underway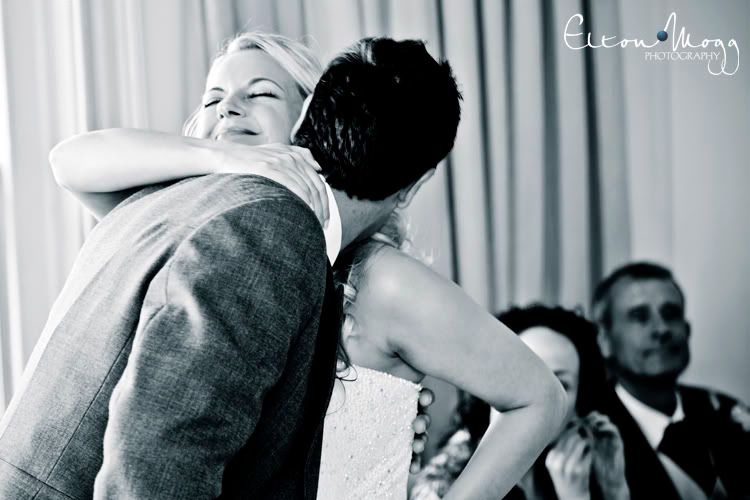 An emotional time for Kerry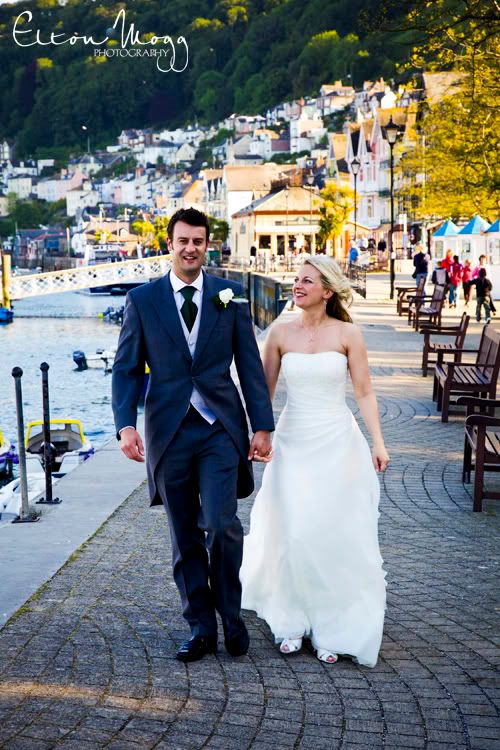 Just time for a couple of pictures in the evening sunlight along the front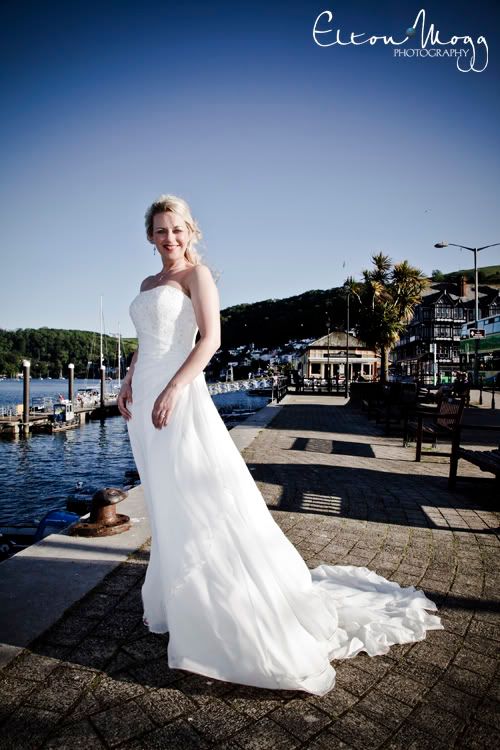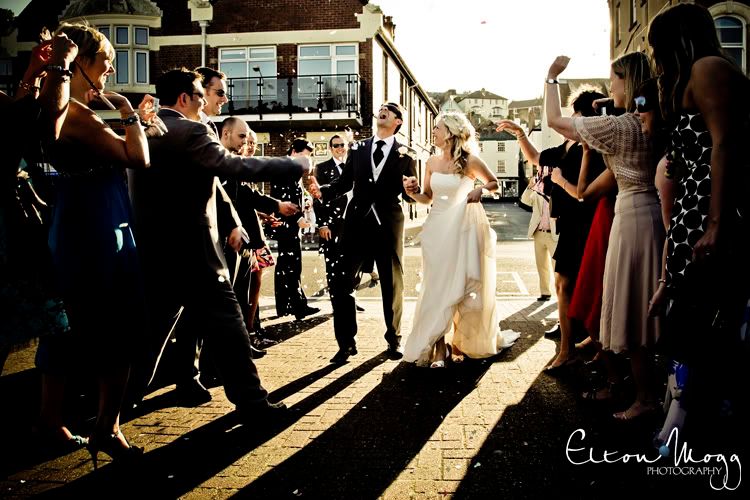 A corridor of confetti leading to the boat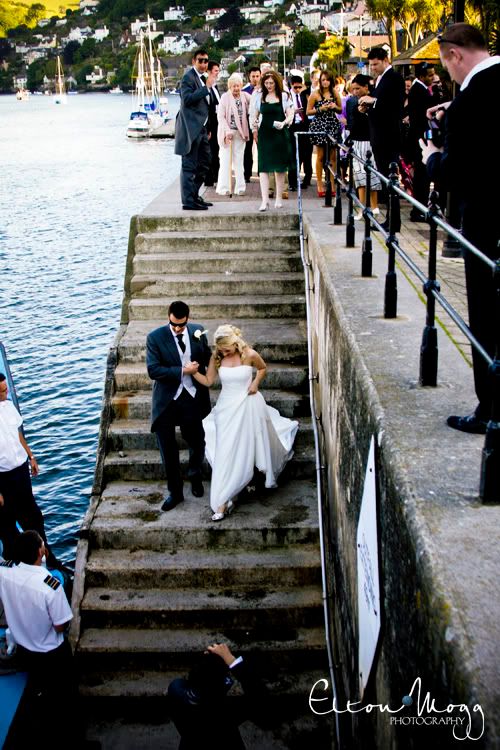 Alex leads his bride down the steps to the boat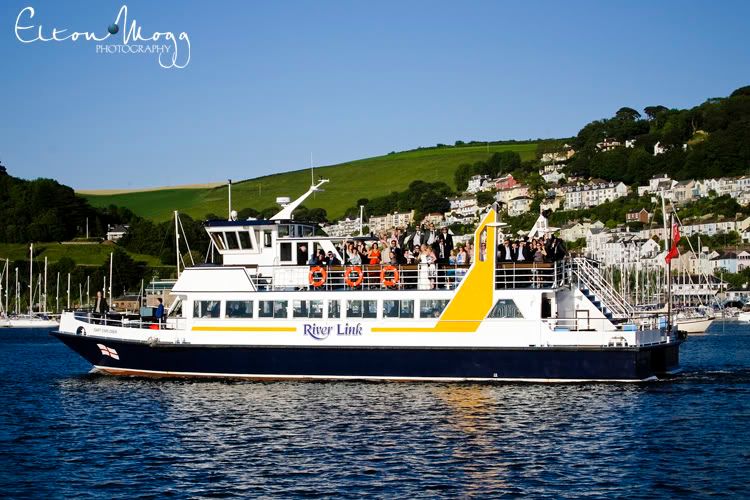 Everyone on board, me too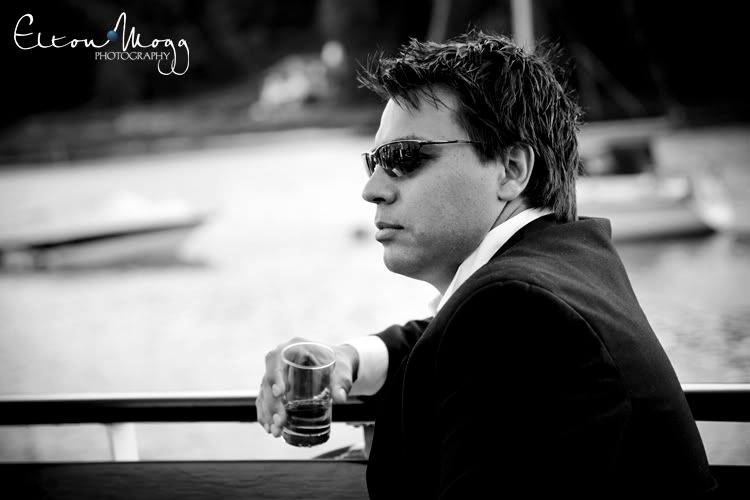 Relaxing and enjoying the views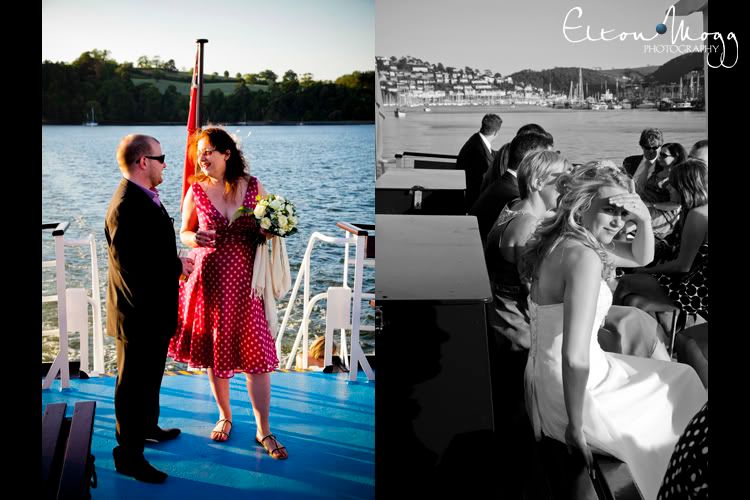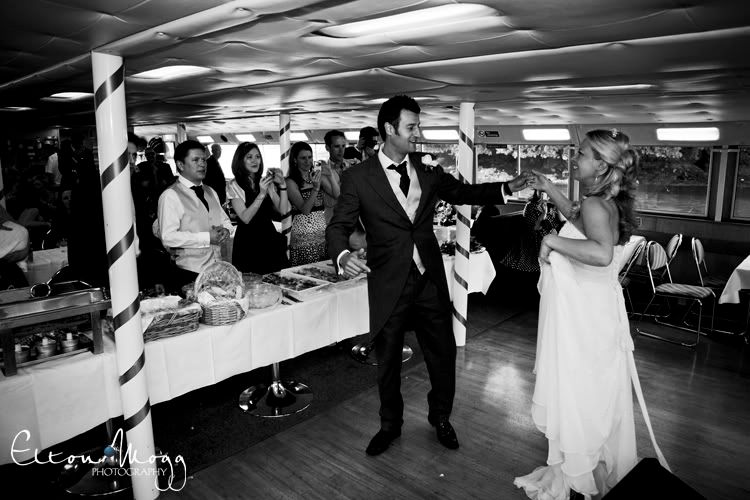 And now the party begins