It was a lovely warm June day for Lisa and Gary's wedding at Tylney Hall this weekend. The beautiful bride spent the morning getting ready in one of the lovely rooms upstairs with her bridesmaids before making her way down the staircase for their wedding ceremony. Afterwards the couple and their guests enjoyed the amazing landscaped gardens before heading for the wedding breakfast and party.

As a preview here is a picture captured down by the lake as the couple spent some time together during the reception.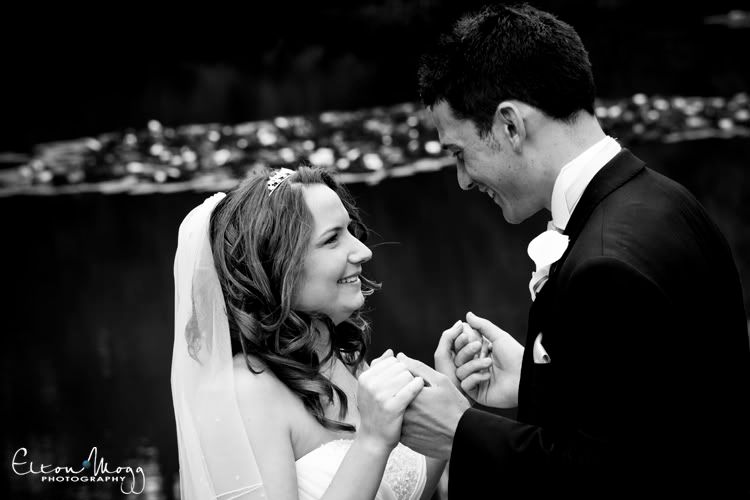 Their full wedding story will follow.