I have just been lucky enough to spend the Easter weekend in the company of some wonderful people celebrating the wedding of Hayley and Russell. Their wedding was held in the magnificent Bodelwyddan Castle in Denbighshire and we were graced with lovely weather throughout. The castle is a photographers dream both inside and out and a mention should go out to Vicky the event organiser there who was absolutely fantastic throughout.

I was told it would be an emotional affair and the groom didn't let me down when he saw his bride for the first time.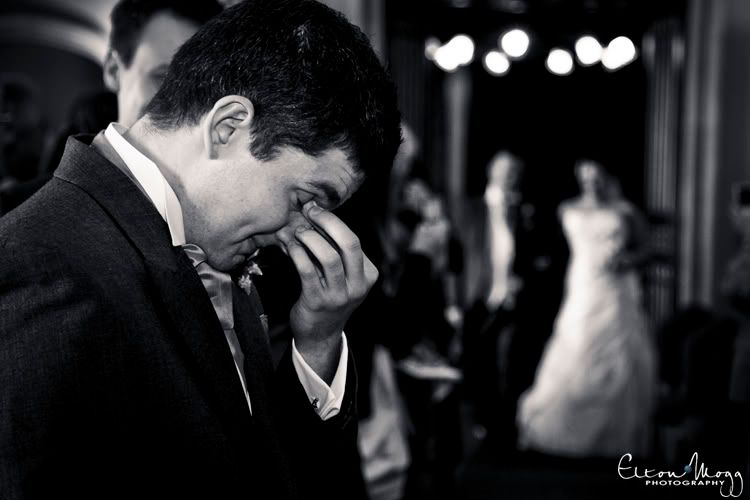 As always their full wedding story will follow shortly.