No not this up coming Saturday but the last one. Back in the weekend when summer was still hanging on and the warmth in the air was such a bonus for an October wedding. Although the sun struggled to enter the celebration, as a photographer I was pretty happy with the huge softbox of white clouds that hung low overhead. So the wedding was of the gorgeous Louise and Richard and took place at Tylney Hall in Hook. A beautiful venue to compliment a lovely wedding celebration. Surprises abounded with horse drawn carriages and fireworks being the obvious highlights.

For their preview shot I chose this one of the flower girl having her band adjusted before the ceremony.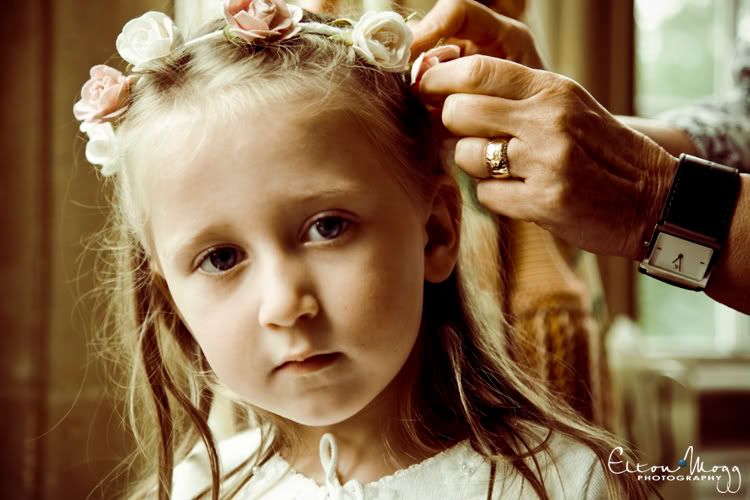 As ever their full wedding story will follow.